Downtown Corpus Christi Holiday Series!
The Holiday Series!
Here is the Full Schedule for
Downtown Corpus Christi Holiday Series!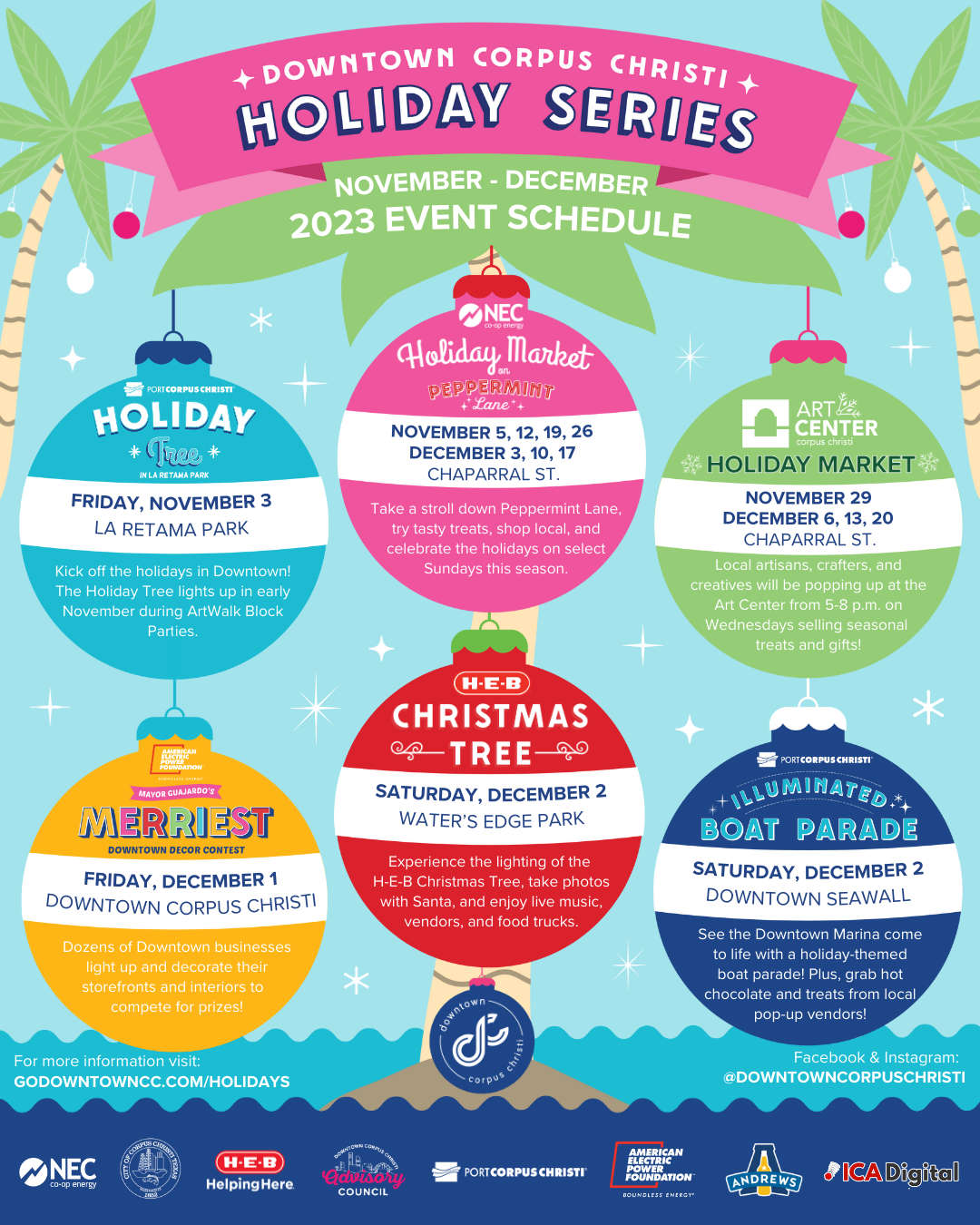 November 5th - December 17th
Holiday Market at Peppermint Lane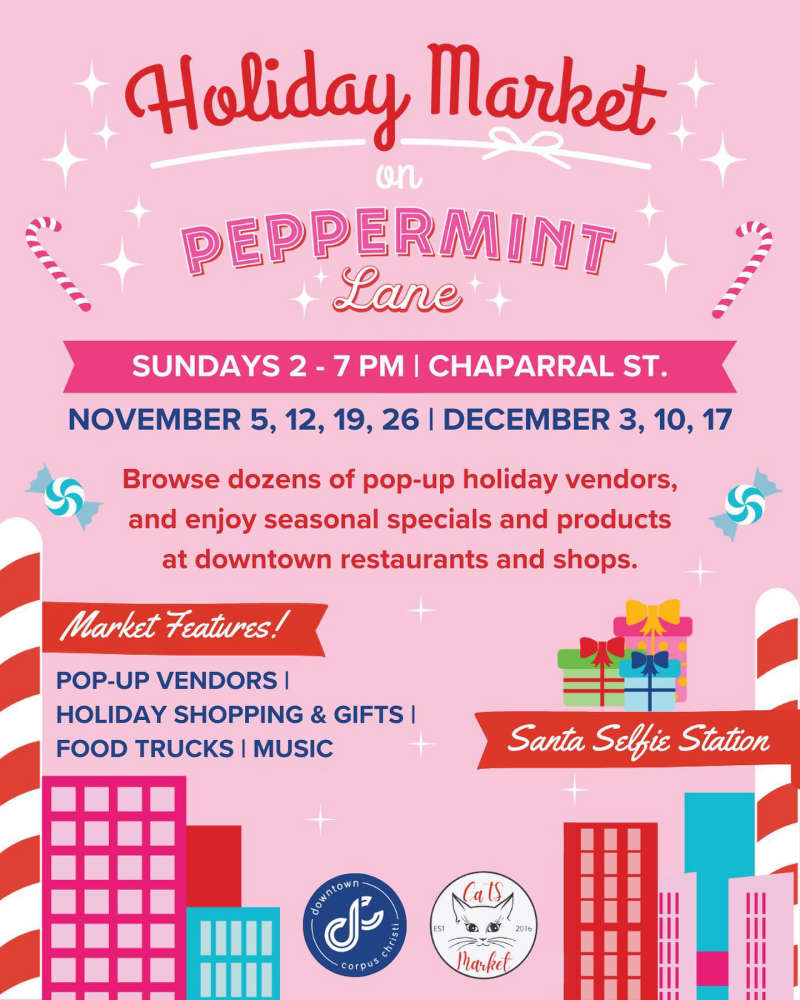 Take a Stroll down Peppermint Lane, try tasty treats, shop local, and celebrate the holidays on select Sundays this Season
Dozens of Pop-up Holidays Vendors and enjoy seasonal specials and products at downtown restaurants and shops!
December 1st - 22nd
Art Center Holiday Market!
Local Artisans, crafters and creatives will be popping up at the Art Center from 5-8pm on Wednesday's selling seasonal treats and gifts
December 1st
Merriest Downtown Decor Contest!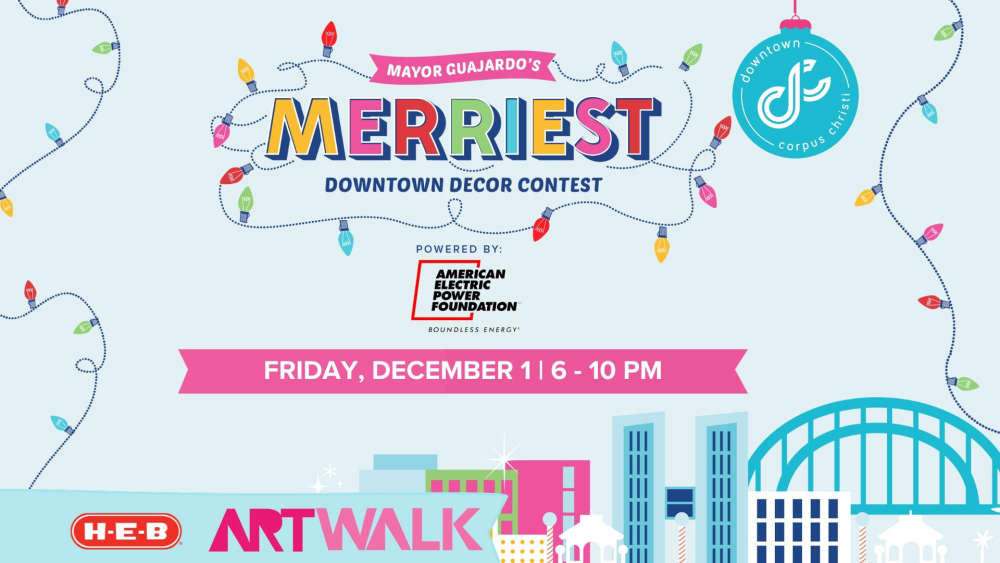 Dozens of Downtown Businesses light up and decorate their storefronts and interiors to compete for Prizes
December 2nd
Christmas Tree & Illuminated Boat Parade!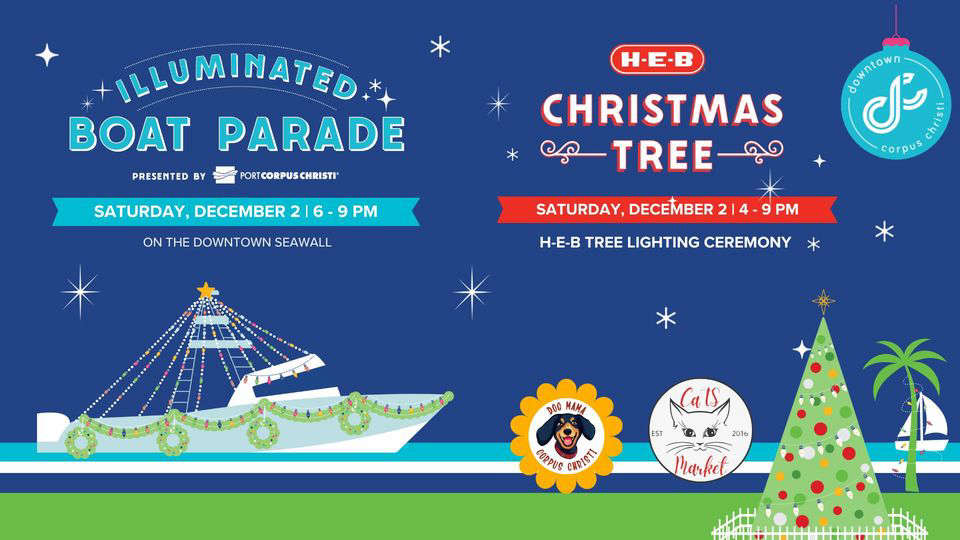 Experience the lighting of the H-E_B Christmas Tree, take photos with Santa and Enjoy live music, vendors and food trucks!
Enjoy the Christmas Tree Lighting! Happening at Water Edge Park and the Illuminated Boat Parade at the Downtown Sea Wall!