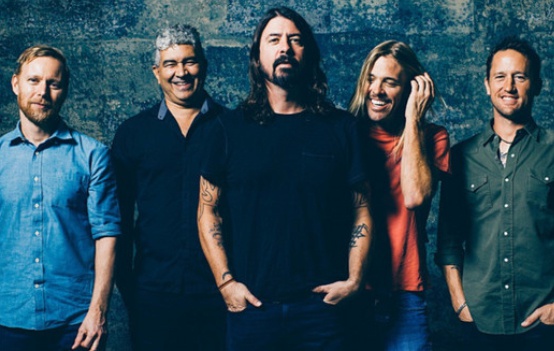 The Foo Fighters and Iron Maiden headline the list of nominees for the Rock & Roll Hall of Fame's Class of 2021.
The complete list features Foo Fighters, Iron Maiden, Tina Turner, the Go-Go's, Rage Against the Machine, Kate Bush, Devo, Chaka Khan, Carole King, Fela Kuti, LL Cool J, New York Dolls, Todd Rundgren, Jay-Z, Mary J. Blige, and Dionne Warwick.
The top vote-getters will be announced in May and inducted in a Cleveland, Ohio, ceremony in the fall.
To be eligible for this year's ballot, each nominee's first single or album had to have been released in 1995 or earlier. Seven of the 16 acts on the ballot (Foo Fighters, the Go-Go's, Iron Maiden, Jay-Z, Tina Turner, Fela Kuti, and Dionne Warwick) are appearing for the first time, although Carole King was inducted along with Gerry Goffin as a non-performer in 1990 and Tina Tuner entered the institution in 1991 along with Ike Turner.
The Foo Fighters and Iron Maiden are both first-time nominees, while RATM was first nominated in 2019 but didn't make the cut.
Dave Grohl will be taking the stage for the second time. if the Foo Fighters are inducted. Nirvana was the first grunge band inducted in April of 2014.
Other first-time nominees on the list include Jay-Z, Carole King, Dionne Warwick, Fela Kuti, and The Go-Go's.
The finalists will be announced in May. In the meantime, fans can make their voices heard by voting at rockhall.com through April 30th.
The 2020 Hall of Fame class honored Depeche Mode, Whitney Houston, Nine Inch Nails, Notorious B.I.G., T-Rex, and the Doobie Brothers. The ceremony was originally slated to take place at Cleveland's Public Hall in May but was pushed to November due to the pandemic. They were ultimately forced to hold a virtual ceremony that aired on HBO.