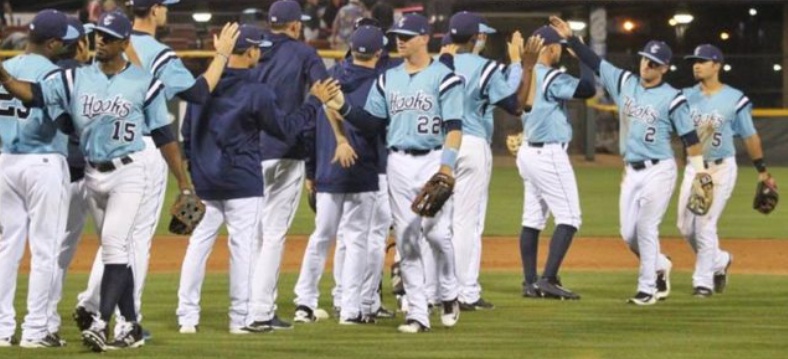 The popular phrase, "Play ball!" will once again be heard on Whataburger Field as the return of Minor League Baseball for the 2021 season approaches.
The Corpus Christi Hooks will be back on the diamond for the first time since September 2019.
The Hooks will play a 120 game season, opening against San Antonio on May 4.
There are changes to be aware of in light of the ongoing Covid 19 pandemic.
Hooks General Manager Brady Ballard said, "We ask for patience from our fans and partners because things will be a little different this year, both the in-park experience, facial coverings along with social distancing measures"
Fans will be allowed inside Whataburger Field, but questions remain regarding security and safety protocols. Ballard says more information will be coming soon, adding "We are waiting for an operations manual from Minor League Baseball and we obviously have to work things out with our local health authorities," Ballard said. "So we will be working through all that and communicating best we can to let our partners, season ticket holders and single-game buyers know when that information becomes available."
(via KRIS TV)